A simple 3-minute blood test could save your life.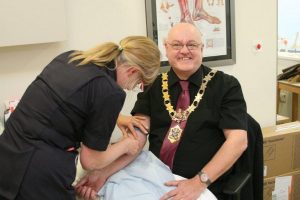 The Lions Club of Reading and the Rutherford Cancer Centre Thames Valley, invite all males (aged 45 to 80 in the Reading area) to come for a Free Prostate cancer check. There are 47,000 new cases of prostate cancer each year but early detection and treatment can save lives.
Saturday 16th November 2019 – 8am to 6pm. Please allow 30 minutes for registration and testing.
Venue – Rutherford Cancer Centre Thames Valley, 3 Collegiate Square, Shinfield, Reading, RG2 9LH
Register here to attend this event!
About the READING LIONS CLUB: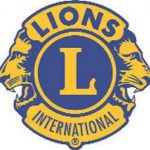 READING LIONS CLUB is a local group of volunteers who aim to promote the health and wellbeing of the Reading community by improving the local environment, helping individuals in times of need, and supporting Reading-based community groups and local charities. Every penny raised goes into community projects. The aim is to serve the people of Reading and make a difference. Donations are welcome to support the Reading Lions Club in delivering this important annual event, as well as all its other events run throughout the year to support the community. If you would still like to donate simply do so via http://bit.ly/2E0rXm7.