UPDATE:

This event has been postponed until further notice. Please look out for a new date on this event page.
Rutherford Cancer Centre South Wales is delighted to be hosting an informative evening for GPs.
Hosted by a Rutherford Consultant Dr Russell Banner, this event will look at the treatment of Head & Neck cancer in relation to proton beam therapy. The evening will begin at 18:45 with refreshments followed at 19:15 by a presentation for the attendees. Concluding at approximately 20:15, the formal presentations will be followed by an opportunity for questions.
About Dr Russell Banner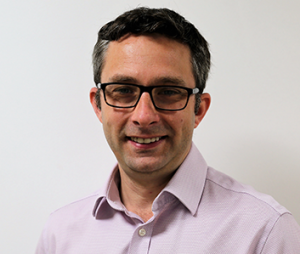 Russell took up his post as a Consultant Clinical Oncologist in the South West Wales Cancer Centre in 2013. His specialist tumour sites are Head & Neck and Gynaecological  Cancers. He is enthusiastically research active with Principal Investigator roles in Swansea for a number of UK-wide randomised clinical research radiotherapy trials. He has developed an interest in Radiotherapy Quality Improvement in his role as Radiotherapy Lead in the South West Wales Cancer Centre. Russell is trained in the use of Proton Beam Therapy in Head & Neck and Gynaecological Cancers and looks forward to developing the evidence base for the benefit of this treatment in these tumour sites. To find out more about Dr Russell Banner, please visit his consultant page.
Any GPs in South Wales or the South West who are interested in learning more about proton beam therapy, and its effectiveness in treating Head & Neck cancers, are welcome to attend this free educative event.
To register your interest, please contact:
Andrew Evans, GP Liaison Manager – South Wales                                Email: andrew.evans@therutherford.com