Your guest speakers will be Miss Zoe Barber Consultant Oncoplastic Breast Surgeon from Cwm Taf Morgannwg Health Board and Dr Maher Hadaki Consultant Oncologist from Maidstone and Tunbridge Wells NHS Trust.
Event agenda:
18:45: Introductions and welcome
18:50 – 19:30: Surgery for Breast Cancer: The good, the bad and the ugly
19:30 – 20:10: Treatment followed by Q & A.
Attend this event:
This is an online event for GPs and medicals professionals, hosted by Rutherford Cancer Centre South Wales and Nuffield Health Cardiff and Vale Hospital. Signing up is easy, just click 'register', provide a few key details on our Eventbrite page and you will receive an email with your ticket.
The event will be held online via Microsoft Teams, which you can join via a web link or the app. Sign up today as spaces are limited!
---
About our speakers:
Miss Zoe Barber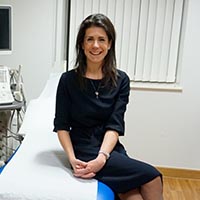 Zoe Barber was awarded the Phebe Todd scholarship to study medicine at the University of Oxford, graduating in 2009. She undertook her surgical training with a specialist interest in oncoplastic breast surgery in Oxford, the South West of England and Wales before taking up her consultant post in Cwm Taf Morgannwg University Health Board. In 2019, she was awarded the ASGBI (Association of Surgeons of Great Britain and Ireland) Gold Medal for the best performance in the FRCS (Fellowship of the Royal College of Surgeons) examination, a prestigious national award. In 2015, she took up a Winston Churchill Memorial Trust Fellowship to work with the LA-based charity Project AngelFood.
She is an Associate Fellow of the Higher Education Authority and regularly teaches as an Associate Clinical Tutor for Cardiff University and as an Advanced Trauma Life Support Instructor for the Royal College of Surgeons of England. She was previously a tutor in both pre-clinical medicine and a Tutor in Surgery at the University of Oxford. Miss Barber offers a full range of breast assessment and oncoplastic treatment to both women and men.
Dr Maher Hadaki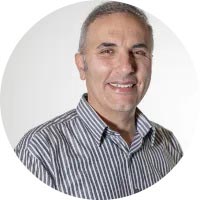 Dr Hadaki trained in clinical oncology at Addenbrooke's Hospital, Cambridge and University College Hospital in London. He passed the exam of the Royal College of Physicians (MRCP) in 2005 and became a Fellow of the Royal College of Radiologists in 2010. He has been a consultant in the NHS since 2012.
Dr Hadaki devotes most of his time to bring the latest and most effective therapy to his patients. He has been involved in introducing Stereotactic Ablative Radiotherapy in the Kent area and successfully implemented immunotherapy and targeted therapy within his practice. He is the local investigator of multiple national and international clinical trials and leads the oncology governance group in Kent oncology centre. Dr Hadaki always empowers his patients to make the right decisions about their treatment by providing them with easy-to-understand information. He strongly believes that treatment should be individualised based on patients' emotional and physical needs and constantly appraised by his patient as caring, compassionate and kind.