Guest speakers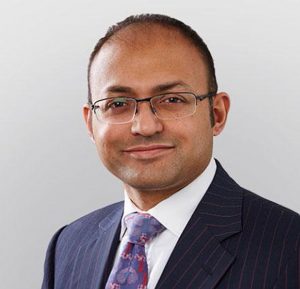 Mr Nimish Patel – Paediatric General ENT surgeon
Mr Nimish Patel, trained in adult and paediatric general ENT surgery in the UK, and has undergone subspecialty training in the USA, Australia and UK. He is pleased to care for patients with all kinds of ear, nose and throat problems, but Mr Patel has a special interest and expertise in; laser surgery, voice, snoring and sleep apnoea, head, neck and facial cancers, thyroid and salivary gland surgery and sinus surgery. In November 2009 Mr Nimesh Patel treated a young girl for Channel 4's Embarrassing Bodies kids special. The child's mum went to the Embarrassing Bodies team because she was worried about her daughter's dribbling. Following a consultation, Mr Patel carried out an adenotonsillectomy and release of tongue tie (Frenotomy) operation.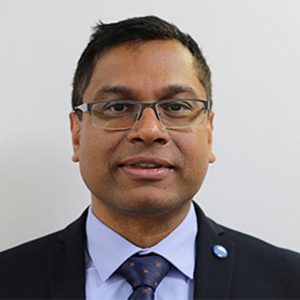 Dr Shanmugasundaram Ramkumar – Consultant Clinical Oncologist
Dr Shanmugasundaram Ramkumar is a Consultant Clinical Oncologist specialising in non-surgical treatment of Head and Neck cancer, Skull Base Tumours and GI cancers since 2009 based in Southampton. He completed Oncology training in India in 1997 and further Clinical Oncology training in Wessex Clinical Oncology Training Scheme, UK in 2009.
Dr Ramkumar held several leadership roles in Post Graduate Training (Training Programme Director, RCR College Tutor, RCR Speciality Training Board Member, RCR Curriculum Committee Member, National Recruitment Steering Group, RCR Faculty Board Member) technical Lead roles (IMRT Lead, IORT Lead, Clinical Governance Lead, SRS lead), Management roles (Clinical Leaders Forum Board Member-Genesis Care, UK, Medical Director-Proton Therapy UK) and National e-Proton Steering Group Member. He is Specialist Advisor for Quality Care Commission, Expert Reviewer for National Institute for Health Research Evaluation, Trials and Studies Coordinating Centre (NETSCC), Reviewer for Journal of Clinical Oncology, Senate Member of Clinical Reference Group (CRG) for Complex Head & Neck cancer & National Cancer Peer Review Panel Member (Quality Surveillance Team).
Dr Ramkumar is Principal Investigator for several national & International Clinical Trials in Head & Neck cancers. He is project Consultant for LLLT studies at the University of Hong Kong. He had pioneered the implementation of Low-Level Laser Therapy (LLLT) for treating cancer treatment related toxicities and Intraoperative Electron Radiotherapy (IOERT) for cancer treatment in the UK. Dr Ramkumar is Senior Medical Advisor and Lead Clinician-Proton Therapy for Rutherford Cancer Centres. He has a keen interest in improving cancer outcomes and reducing cancer treatment related toxicities.
Additional information:
Event participation is CPD Accredited. Certificates will be sent via email following the event.
The agenda for this event is subject to change.
Spaces for this event are offered on a first-come, first-served basis.